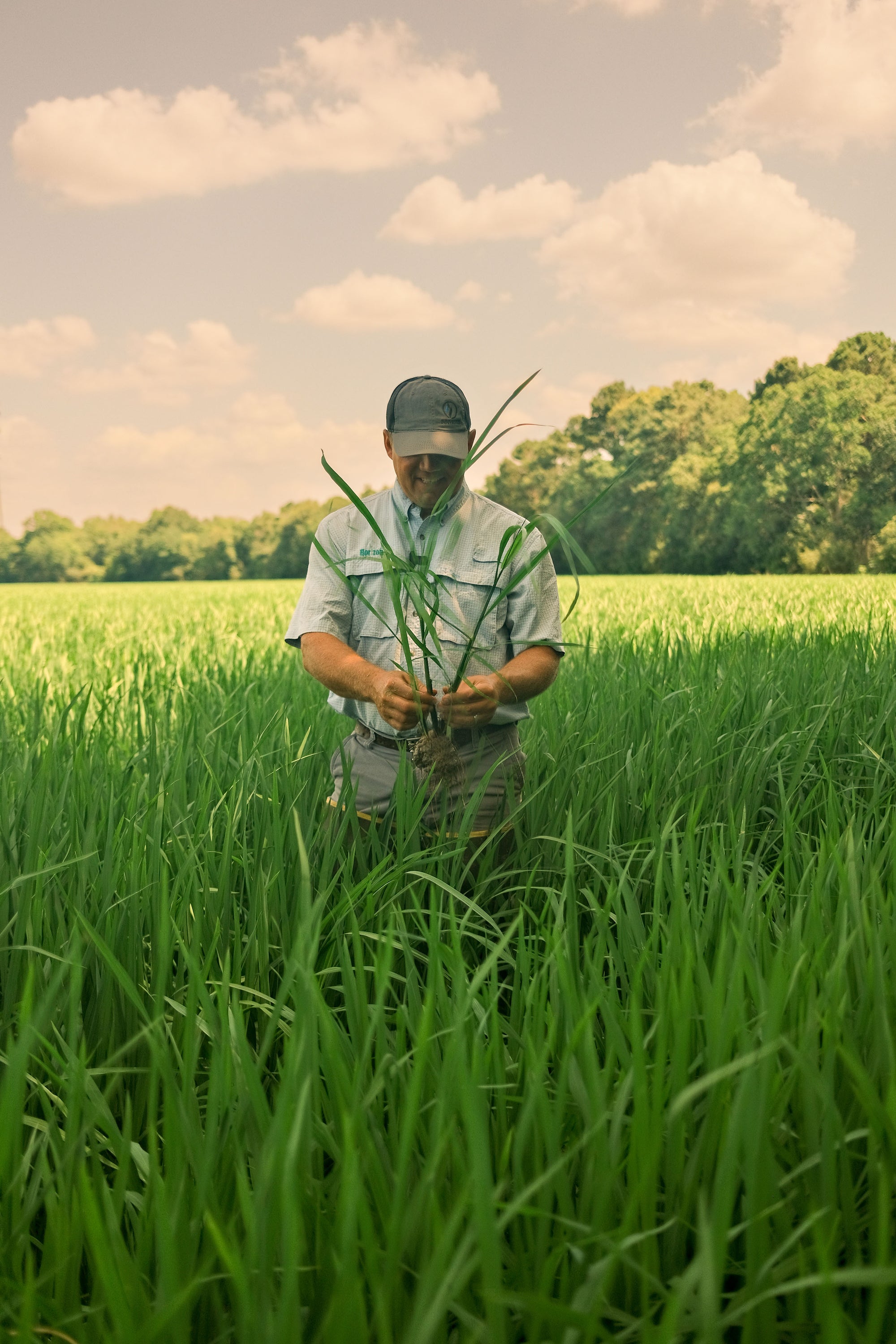 As a second-generation rice farmer, I want to thank you for choosing Parish Rice, whether it's for you, your family, or someone you love.
At Parish Rice, our goal is to provide our customers with dependable, high-quality, Louisiana-harvested rice that does more than taste good. Our rice provides added health benefits not found in other consumer rice brands and is just as easy to prepare.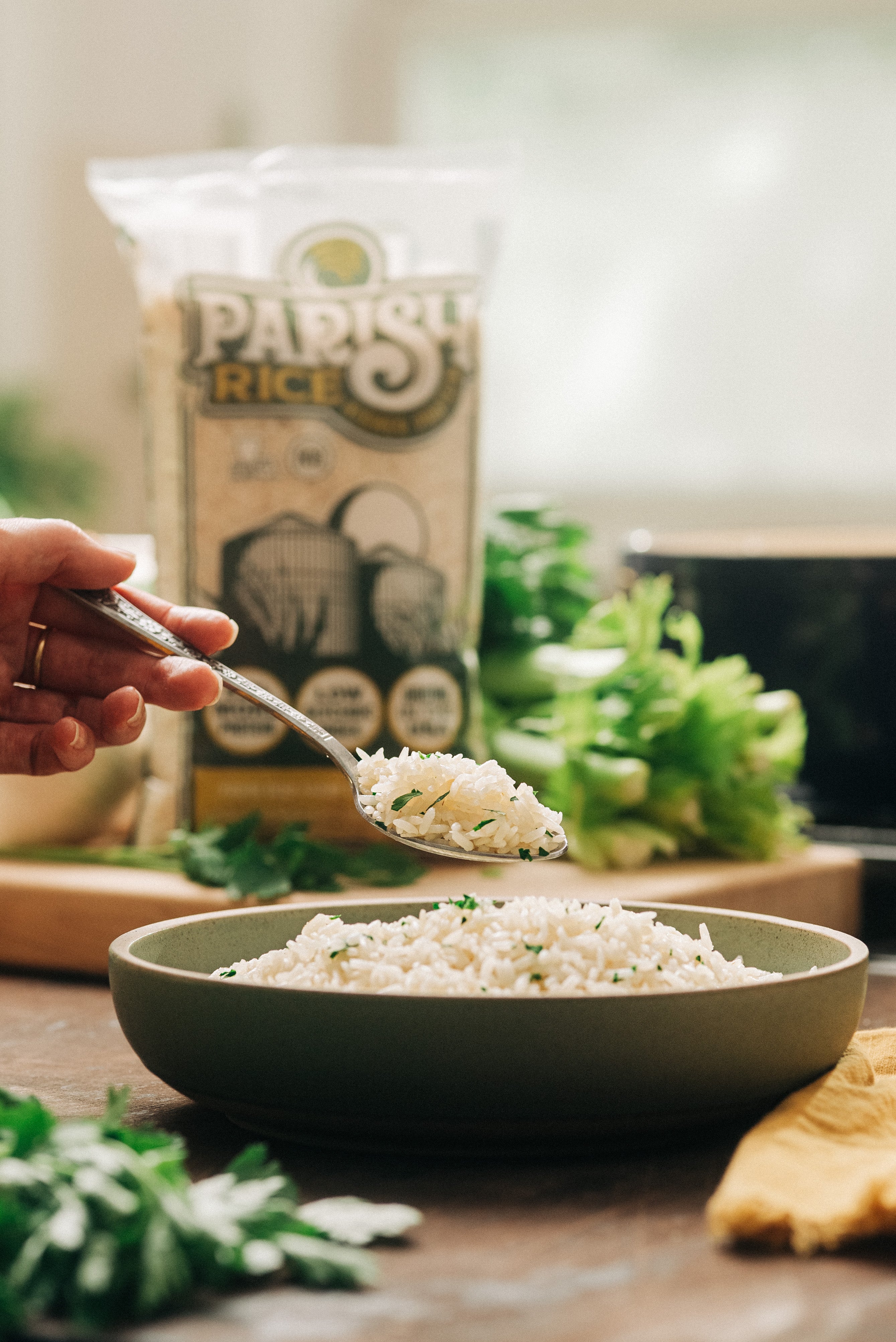 Parish Rice is just like any other rice, only better.
Sure, it's easy to prepare, tastes great and is grown and harvested right here in South Louisiana, but what makes Parish Rice unique is what it provides. For starters, Parish Rice has 53% MORE protein than the average consumer brand; that alone is something special. When you throw in a low glycemic index value, well, that's a true game changer.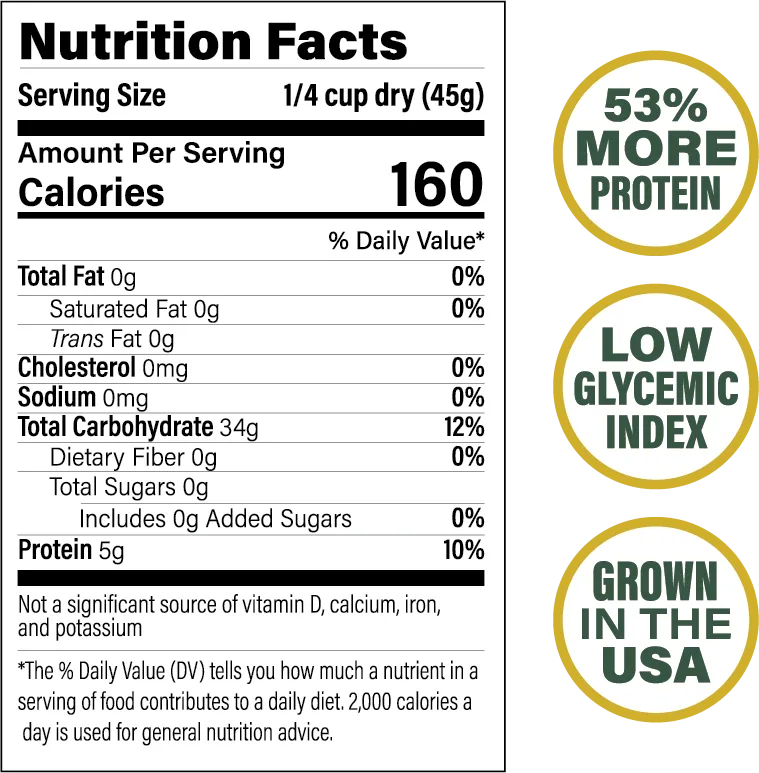 Eat Smarter
Without Sacrificing Taste or Quality
The glycemic index is a value assigned to foods based on how slowly or quickly those foods cause increases in blood glucose levels; standard white rice usually has a glycemic index value of 70. Parish Rice was tested by INQUIS Clinical Research (inquis.com) and was determined to have a glycemic index value of 41. This is the lowest glycemic index value of any white rice on the market in the U.S.
Shop Parish Rice
Quick shop for Cook Some Rice Pocket Tee (Front and Back Print)

Quick shop for Rice Rice Baby Tee

Quick shop for Made in Eunice Tee (Front and Back Print)
What Our Customers Are Saying
Aviva

Great Product for The Sugar Sensitive

"This is the only rice I use now. I am sugar sensitive and this low glycemic rice is just what my body needs. It is delicious, too! Win-win."

Size: 25 Pound Bag
5 stars

 

Helen 

Great Taste; Good Health Choice

"This rice has such a good, rich taste. The fact that it has a lower glycemic index AND more protein makes it a no-brainer choice for my health goals."

Size: 2 Pound Bag
5 stars

Janet

Yummy!

"We love this rice. Since hubby was diagnosed with type 2 diabetes, we have been watching carbs more closely and hated to give up rice as we eat Asian recipes frequently. Parish rice to the rescue! We still just eat smaller portions but can have some! Thanks Parish!!"

Size: 25 Pound Bag
5 stars